The Jamaica Jazz & Blues (JJB) music festival which is normally schedule for January (the last full weekend prior to the US Super Bowl) was cancelled for 2016. Not only was the cancelation regrettable, but the late announcement of the cancellation (11/16/2015) was most unfortunate, because many of the customers who are mostly repeat attendees had already planned their vacation around the festival.
While the attendance for the festival does not appear to be growing in size, there is a group of "faithfully committed" who make this an annual get-a-way. They book hotels up to a year in advance, because as one young man from New Jersey, US told me – "they care far less about the performances and more about the vibe "of meeting up with their friends.
According to the organizers, they are "taking a year off to re-group and focus on planning a spectacular 20th anniversary celebration" in 2017. They further noted that because they realize how much the audience always look forward to this event, "they really tried to make 2016 a reality, however, things just did not work out". "Therefore, instead of trying to push and stage a festival that would not be of the usual standard, they decided to cancel the event". As of this writing, there is still no word from the organizers regarding a date for 2017.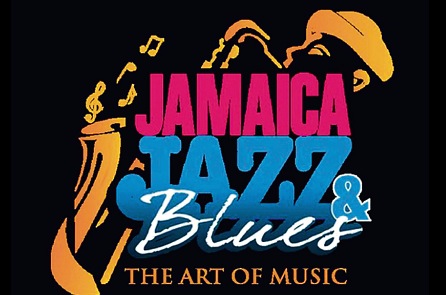 However, those of us who have attended at least twelve of the eighteen staging of the Jamaica Jazz and Blues festival (formerly Air Jamaica Jazz & Blues) have been expecting this for some time. Personally, similarly to the young man from New Jersey referenced earlier, it has been many years since I have attended a music festival in Jamaica simply for the music. This dates back to the final few years of Sunsplash and the early years of Sumfest. Back then, I could truly say they I enjoyed the music and performances at a Jamaica music festival. I can remember stopping my rent-a-car outside the Sumfest venue on a Sunday morning – on my way to the airport, just to get a 'little bit more" of Dennis Brown. These days we attend "just for the vibes".
Recently we had another announcement – Sumfest, the country's premiere music festival announced that it was facing major financial challenges and as a result, was being sold to California businessman (now making Jamaica his home) Joe Bagdanovich – the current president of Jamaica-based, Down Sound Records. Immediately, the new owner move to reduce the three-day festival to two days and eliminated all international acts – which had been an integral part of the festival since its inception.
Sumfest which celebrated its 24th year this year, like most new business ventures, operated at a loss during its early years. However, it was believed to have settled in to produce handsome profits during the next ten years. Then over the last five years it began to struggle. During these struggling years a marked difference in the composition of the audience was quite noticeable. Also, quite obvious during these later years was the fact that attendees were beginning to pick individual nights to attend. Local-based Jamaicans seem to most favor dancehall night, while both overseas-based Jamaicans and non-Jamaicans seem to prefer the international nights. Thus, in spite of the fact that the vides in the city of Montego Bay seem festive for five  or six days, most people only attended one or at most two nights of the festival.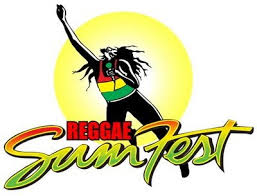 The hotel rooms were mostly occupied by foreign-based Jamaicans and a few non-Jamaican guests, as most home-based attendees drove back to their homes after the concert. In reality, in the case of both Reggae Sumfest and Jamaica Jazz and Blues, a small group of entrepreneurs have been doing the "heavy lifting" with very little benefit to show.
The post analysis after the recently concluded two-day Reggae Sumfest was "satisfactory". According to an interview with the Jamaica Observer (7/26), Deputy Chairman Robert Russell noted that "they were not only happy with the two major live performance nights, but all the events leading up had surpassed their expectations".
He added that "Dancehall Night was just great, with strong performances, no problems whatsoever in the park… no expletives on stage, it was just spectacular". The attendance was estimated at plus/minus 15,000. He continued "Saturday, the crowd was not as strong as Friday, this was expected. But this didn't have an effect on the performances which were great".
Viewers around the world had the opportunity to watch part of the live event (including simultaneous backstage interviews) via cutting edge panoramic 360-degree video technology. The attempt was commendable. However, the streaming service was not up to the challenge as the 360 technology apparently requires far greater bandwidth that the amount allotted.
While one has to simply commend Russell and the new owners for their effort, the realty is – we have two music festivals that are both vital to the Jamaica's tourist and music industries and even more crucial to any attempt to develop the country as an event destination – that are struggling to stay viable. The question now is: Where do we go from here? The Ministry of Tourism and the Ministry of Culture recently announced initial plans to make Jamaica a "music festival destination". Included in this initial strategy are plans to add new festivals in alternate destinations in the island.
This effort was launched with the Jamaica's first Ska/Rocksteady festival (titled The One World Ska and Rocksteady Music Festival) in Kingston in November 2016. According to the Minister of Culture "we want to position Kingston as a cultural destination… one which has given the world four distinct genres of popular music — Ska, Rocksteady, Reggae, and Dancehall". The Minister further noted -"this festival further aims to bring world focus to Kingston and benefit the people of Kingston". "Music tourism is one of the fastest-growing segments of this market. It is estimated that 10 million people travel worldwide for music festivals. If we can get 0.3 per cent of this market to come to the One World Ska and Rocksteady Music Festival, we would be doing well".
I truly believe that while this effort is well intended, this is like adding new rooms to a hotel that has been showing 50% vacancy for a very long time. In addition to revenue for the tourist industry and Jamaica indirectly, music festivals presents great opportunities for visitors to engage directly with the Jamaican people. Therefore I encourage both the Tourism and Culture Ministries to work together to save the festivals that have already established brand identity.
Both festivals need assistance in the areas of long-term strategic focus and short-term grants/investment. I am proposing that representatives of the two ministries, representatives of the Tourism Enhancement Fund (TEF) and directors of both festivals come up with a five year strategy for each festival.  This will allow for thorough examination of costs and alternatives, discussion of areas and assignment of responsibilities, set expectations, examination of investment models/options, review of best festival management practices and a look at potential partners (domestic and international). Such strategic focus will allow for reasonable projections, open windows into availability of new technologies that can expand the benefits and set real expectations for return on investment for all parties. The TEF could provide two-year advance funding commitments over a four year period. The first two years in the form of a grant with stringent requirements that must be met by the producers, and the second two years in the form of a low interest loan to be fully repaid within three years after the end of the four-year funding cycle.
This team should come away with both investment guidelines and timelines, and be prepared to publish a definitive model that other annual Jamaican music festivals may utilize. Such a model must be guided by the concept "we are all in this together" and most important, a pledge to get festival attendees to come to Jamaica once again for the music, performances and culture, in addition to the "Good Vibes".
One of the odd things about modern music festivals today is that initial success is not always measured in attendance figures and gate receipts. At many of the large music festivals such as the I-Heart, the I-Tunes and South by South West music festivals, levels of engagement have become an essential measure in the success formula. However, at the end of the day, in a challenged economy like Jamaica's, music festival should not expect government assistance for periods beyond five years without showing viability