Vandelin "Vonnie" Mcgowan (Arscott), PhD, OD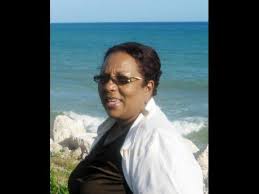 Vonnie McGown, died in Miramar, Florida on August 18, 2016. Vonnie's contribution to promoting Jamaican culture and advancing Jamaican causes in the USA, as well as her selfless work on behalf the less fortunate in Jamaica is now legendary. She is credited as one of the first US-based individuals to sponsor Jamaican artists for single performances or nationwide tours in the United States. She also worked as a representative and/or manager for several acts, including Sanchez and Dennis Brown. She was a pioneer in promotion of Jamaican acts in the United States and in Jamaica. Her US shows included the Reggae Sunsplash US tour, and the only all-female reggae tour of the US – featuring Marcia Griffith and Judy Mowatt
Vonnie was promoter of the very popular Nostalgia in Gold series in south Florida – which put many Jamaican reggae acts on the same stage with the likes of the late Ben E. King, Freddie Jackson and Jerry Butler.  Her list of awards includes a Caribbean American Media Association (CAMA) for pioneering Caribbean radio in the US and an International Reggae Music Award (IRMA) for her outstanding contribution to the development of reggae music. In 2011 her body of work and many years of dedication to Jamaica, Jamaicans and Jamaican causes earned her the Order of Distinction – a national honor awarded by the Jamaican Government to its citizens who have performed a lifetime of outstanding service.
Among the US radio stations where Vonnie left her footprint was WHBI –FM, NY; WAXY-FM, NY and WOL-AM, Washington, DC.
  Bobby Ellis – Trumpeter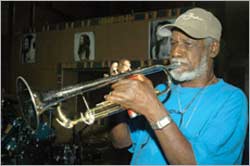 In Jamaica Bobby Ellis was mostly known as that session musician whose contribution to reggae music development cannot easily be measured. He is regarded as one of the most influential trumpeter who played on a number of landmark Ska, Rock Steady and Reggae hits. For this writer, he was simply the father figure who took me to see my first international soccer game. Ellis was 84 when he died on October 19, 2016.
Ellis was born in Kingston and attended the famous "Music Factory" – Alpha Boys School for wayward boys in that city. His contemporaries at Alpha included legends Don Drummond (Trombone), Tommy McCook (Multi-Instrument) and Headley Bennett (Saxophone). He played on early Jamaican Jump Blues hits by Roy Wilson and Joe Higgs and on recordings by the Blues Busters and later, on hits for Bob Andy – including the "anthem" – I Have To Go Back Home. He was a key player in the Black Disciples that played for Burning Spear.
Ellis was awarded the Order of Distinction in 2014 – a national honor awarded by the Jamaican Government to its citizens who have performed a lifetime of outstanding service. His exceptional service was in the area of music and culture.