Jimmy Riley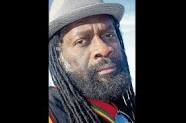 Veteran reggae singer/song writer Jimmy Riley left us on March 23, 2016. He died in New York while undergoing treatment for cancer. He was 68. Riley's career which began when he was just a teenager in junior high school, spanned six decades. He began his recording career in the 1960s as a member of the Sensations – recording for Duke Reid's Treasure Isle label. Among the hits recorded by the Sensations were – Everyday Is Just a Holiday for Treasure Isle and Those Guys for producer Bunny Lee.
In 1967 he left the Sensations to join the Uniques – a group led by his friend and schoolmate Keith "Slim" Smith. That group recorded several original and American covers that became huge Rock Steady hits in Jamaica. Among them – Watch This Sound, Conversation and Gypsy Woman are Jamaican classics.
Riley's solo career began around 1969-70. He had an extensive catalog of recording in the seventies, but his work with Sly and Robbie in the nineteen eighties propelled him to the top of the Jamaican and several internationals charts with his first Jamaican #1 hit – Love & Devotion.
Riley performed extensively internationally and was a part of the first Japan Splash – staged in that country in 1985. His last album – Contradiction – was released on VP's VPAL label in 2013. The Kingston born singer was the father of current contemporary reggae chart topper – Tarrus Riley, with whom he recorded several songs.
Cecil "Prince Buster" Campbell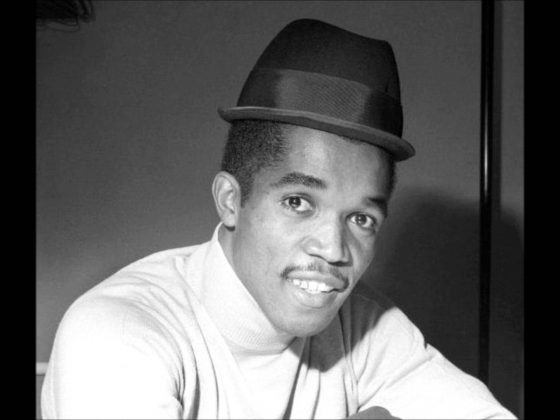 Prince Buster, the man known as "King of Jamaican Ska" died on September 9, 2016 in Florida. He had suffered a massive stroke some years earlier and had not been active on the music scene at the time of his death. Prince Buster was born in Kingston, Jamaica on May 24, 1938. His work as song-writer and produce during the Ska and Rock-Steady era has made him one of the giant figures of Jamaican music. This work has earned him an Order of Distinction (OD) honor from the Jamaican government. This honor is conferred upon citizens of Jamaica who have rendered outstanding and important service to Jamaica. His body of work as producer is said to have "influenced and shaped the course of Jamaican contemporary music and created a legacy of work that later reggae and Ska artists would draw upon".
Prince Buster, like many Jamaican artist of the time, gained his earliest musical experience from the church. He began performing around Kingston at the "social clubs" as a teenager, and became part of a dance group that performed at the Glass Bucket Club, one of the premier music venues in Kingston at the time. He later joined the crew of "Tom the Great Sabastian", one of the early sound systems that imported music from the United States – mostly New Orleans. Buster later went on to work with the music legend – Clement "Coxsone" Dodd, the founder of the great Studio One.
His many jobs with Studio One enabled him to learn all the important aspects of both the music and the sound system business. He started his own sound system – named The Voice of the People, and became one of the main rivals of Clement Dodd's "Sir Coxsone's Downbeat". In 1961 Prince Buster started his first record label in the heart of downtown Kingston. That same year he joined forces with drummer Arkland "Drumbago" Parks, guitarist Jah Jerry and Alpha Boys School graduate, Rico Rodriquez (whom he knew from his days at the Baby Grand Club) to release his first record – titled Little Honey backed by an instrumental called Luke Lane Shuffle. That was followed up with recording of the now famous – Oh Carolina by the Folks Brothers. This song is credited with the introduction of Nyabingi Rastafarian drumming and influences in main stream Jamaican music. The song was released on the Blue Beat label in England and went on to become one of the first influential Ska songs released outside Jamaica.
In the 1960s, Prince Buster went on to release several local hits with artists like Alton Ellis on this Wild Bells Label.
Among the Ska hits were Wash Wash –which charted in England and Madness which started a kind of Ska revolution around the world. At the end of the late 1960s, after meeting the world heavyweight champion – Muhammad Ali, Prince Buster decided to join the Nation of Islam. He did not walk away from the music business however, and continued to release several rock-steady hits. His song – Al Capone charted at number 18 in the United Kingdom in 1967.Over the years he has had a few cameo roles in movies including The Harder They Come – in which he played a club DJ.
Prince Buster continued to influence Ska revivals in the 1970s and 80s. It is said that the Ska revival of the late 1970s began with the British 2-Tone label's introduction of his music to a new generation of listeners – some of who were not even born when he was popular in the UK. In 1979 the band Madness released their first single on 2-Tone, a tribute to Buster called "The Prince". The B-side was a cover of the Prince Buster's hit song "Madness" from which they took their name. Their second single, released on the Stiff label ("The Prince" was the only single released by Madness on the 2-Tone label), was a cover of Buster's  "One Step Beyond", which reached the UK Top 10.
On their self-titled debut album, The Specials covered "Too Hot" and borrowed elements from Campbell's Judge Dread (in the song Stupid Marriage) and Al Capone (in the song Gangsters). The Specials also included a cover of Enjoy Yourself on their second album More Specials. The Beat covered Rough Rider and Whine & Grine on their album I Just Can't Stop It. Campbell's song Hard Man Fe Dead was covered by the U.S. Ska band The Toasters on their 1996 album 2 Tone Army