Alvin Ranglin was born in Eden District, Clarendon, Jamaica in 1942. He began his career in music via his District's Adventist church choir at a really early age. He learned his trade as a radio/television repairman and started working as a technician by the time he had finished his teenage years– later graduating to repair and servicing of Jukeboxes. During this time his passion for music never waned and by the mid- 1960's he had built and began operating GG's Discotheque.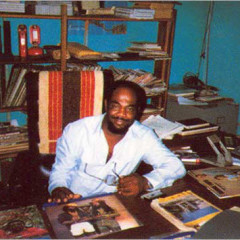 Around the same time, he opened and begun operating a juke-box sale and repair business in May Pen, Clarendon. He later added record sales and opened additional stores in the town of Old Harbor, Clarendon, Half Way Tree, St Andrew, and later Brooklyn, New York, and London, England. In 1971, he acquired the recording studio and vinyl pressing plant known as Record Specialists at Torrington Bridge in Kingston.
Ranglin began producing records around the same time he opened the May Pen store. First, producing singer Trevor Brown, and later with himself and Vernon Buckley as "Vern & Alvin" and later with Lloyd Flowers as "Flowers & Alvin". In 1969 he established his first record label – GGs (name after the two Glorias in his life – his sister and his partner at the time)
The label produced several popular records by the duo Vern (Buckley) & Son (Gladstone Grant) – later re-named the Maytones. However, the label's first real hit was Man from Carolina by his studio band – GG All- Stars. This was followed by several hits by the Maytones including Funny Man and Money Worries (which was included in the movie Rockers soundtrack in 1979). In the 1970's he added Hit label which produced several hit records by both individual artists and the GGs All-Stars. Among the All-Stars hits were Flight 404, Ganja Plane, and Musical Shot. In addition to the songs mentioned, the Maytones recorded several local hits on the GGs label. Songs included a local version of Greyhound's Black and White and Madness.
In the mid to late 1970s, GGs and Hit labels became home for many of Jamaica's fledgling artists who went on to become icons in the reggae music industry. Ranglin produced a string of local and international hits with names like Eric Donaldson, Max Romeo, The Ethiopians, U-Roy, Prince Mohammed (George Nooks), Cynthia Richards, Stanley Beckford and the Turbines, Jah Thomas, Dennis Alcapone, Mike Brooks, Jah Stone, Freddie McKay, and Lone Ranger. Among the tracks that became big hits were Soldering (Beckford -1975), Hallelujah I Love Her So (Prince Mohammed-1974) and Barnabas Collins (Lone Ranger -1979). The later went on to hit the #1 spot on the British Reggae Chart in 1980.
Ranglin added Typhoon label by the late 1970s and the three labels became the home of the now legendary Gregory Isaacs. Isaacs gave Ranglin his biggest hit with Love is Overdue. He continued to work with Isaacs throughout the 1970s and again in 1995 on the album Dreaming and in 2002 on I Found Love. Isaacs attracted several of his friends to the Typhoon label – including Dennis Brown, Sugar Minott and Barrington Levy, for whom Ranglin produced a string of hits.
The labels have not produced any hit singles in recent years, but on my recent tour of the operation, I spoke with a man (affectionately called GG by his friends) who still has the passion for producing great music, and both the studio and pressing plant have been fully upgraded and ready to go.
These days Ranglin has branched out and has taken advantage of other business opportunities presented him. These include a Spring Water bottling plant and brand, a Bakery, Supermarket, Ice Factory & distribution. On my visit in August this year, he was close to completion of an assembly-line type bottling plant, capable of turning out between 3,000 and 5,000 bottles of product per day. As the older generation in Jamaica like to say – "Stay tuned, he is not done yet".