In 2004 VH1 Cable Television channel produce a television show called Bands Reunited – hosted by Aamer Haleem (Canadian radio and television personality). The show documented attempts of reunion of formerly popular musical ensemble for a special concert. On a typical show, the crew would go out and hunt down the ex-members of the band (often at first in disguise) one-by-one, and convince them to agree for the one-time concert. Each band member was then interviewed, usually focusing on the reasons they left the band. In most cases band reunions happen because someone makes this kind of effort to put the members back together. In other cases reunions can be an excuse for desperate, sometimes "down and out" musicians to attempt to re-live the "glory days".
The 2016 revival of the legendary reggae band Zap-Pow was different. Although these band members had been apart since 1979, they never really left each other. Over the years they played together in recording sessions and in backing bands as part of the rhythm section for some of Jamaica's most prominent touring reggae artists. Thus for original band members Dwight Pinkney (guitar), Glen DaCosta (tenor sax), Richard "T Bird" Johnson (keyboards) and Leebert "Gibby" Morrison (bass) getting back together was as easy as saying to each other "it's time to do this". The most difficult decision they had to make was selecting the complement of young musicians and singers to complete the band.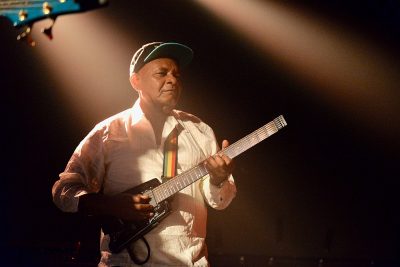 Zap-Pow was originally formed in 1969 and had a ten-year run to 1979. During those years the other prominent members of the band included Beres Hammond on lead vocal, the legendary David Madden (trumpet) and Larry McDonald (congos). Over the years other well-known artists that performed with Zap-Pow included: Max Edwards (drums), Mike Williams (bass), Joe McCormack (trombone), Vin Gordon (trombone) Danny McFarlane (keyboards) and Cornel Marshall (drums). Among the singers who performed with the band were Jacob Miller (Inner Circle), Winston "King" Cole (Winston "Mr. Fixit" Francis) Bunny Rugs and Milton "Prilly" Hamilton (both former front men for Third World Band).
Their biggest domestic hit during the early years was a song called This is Reggae Music. The 1976 albums – Zap-Pow Now and Revolution both made it on to the UK reggae chart. Other albums recorded during the ten-year period include Revolutionary Zap-Pow (1971) and Zap Pow. They also contributed to the collections – Beres Hammond Meets Zap-Pow, Jungle Beat, Love Hits, LMS and Reggae Rules.
In the 2016 edition of the band, they have added the talented Lando Bolt (drums), Everol Wray (trumpet) and Fiona and Geoffrey Forrest on vocal. The 15-track CD titled – Zap-Pow Again produced by Dwight Pinkney was released in October 2017. It Includes eight new original songs, plus seven taken from previously released albums. The new songs were mixed by Grammy award-winning engineer – Christopher Daley (aka the Quite Giant). The remaining seven songs came from several of the group's classic albums that featured Beres Hammond as lead singer. Songs like This is Reggae Music, World Peace 3 and Let's Fall in Love introduced Beres to reggae music fans throughout the world.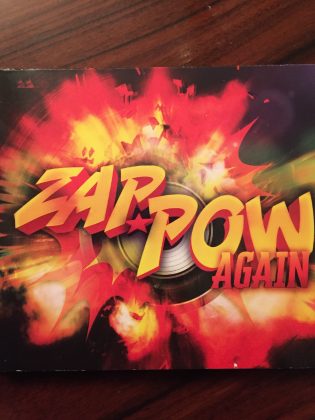 The new album is a delight for both traditional and the next generation of fans. It highlights the strengths that brought Zap-Pow to the attention of reggae music lovers and collectors all over the world – their amazingly tight rhythm section – signature horns that are easily identifiable, plus conscious messages that defined the music of early veterans.
More on the band and its availability for bookings is accessible at: onelovemanagement.com.
Email: dwightpinkney2002@yahoo.com or davepeters1963@yahoo.com