Our 24/7 channel can be heard via the embedded player at kingston12.net, or on several models of WIFI enabled radios and mobile devices. European manufacturers such as Roberts, Grace, and Armour – manufacturers of the Q2 brand; along with domestic and Asian manufactures of all WIFI models such as C Crane, Livo, Vtech, Cobra, Sangean, Sanyo and Bose have included Kingston12 Digital Radio on their platform. Other manufacturers with Kingston12 built into their products include Bose, Grundig, Hansong, Funai, Denon, Harman, Naim, Onkyo, Phillips, Pioneer, Teac, and Russound.
Our music stream is optimized to enable easy access via tablets, cell phones internet enabled players (radios and auto dashboard) and computers. Bluetooth on devices/phones can connect seamlessly to any Bluetooth enabled auto dashboard or other devices in your vehicle.
Listen Live on Website
You may listen by typing kingston12.net in the internet browser of your Computer, Android or Apple device, and scroll to the music player on the top of the page.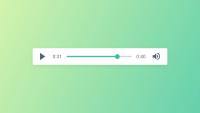 Click the arrow on the player and wait a few seconds. The arrow should change and begin playing in 10 – 15 seconds.
Listen Via Audio Apps
Kingston 12 Digital Radio is available on two major radio platforms (Apps). These are TuneIn Radio and Simple Radio Apps for Android and Apple devices. Search the Apple Store (App) or Google Play (App) on your devices for these Apps and download them. Once the download is completed search the App for Kingston 12 Digital Radio and press the play button.


When the station begins playing, touch the star to mark it as a favorite. This will ensure that you always return to Kingston 12 Digital Radio first, each time you use the Apps.
Listeners in Europe who still have access to the Grace Radio app can still find the station there also.
WIFI Radio
Wifi enabled radios (commonly referred to as Internet radio) are devices on which the consumer is provided the option of receiving a traditional FM transmitter signal is from the internet, as long as there is a local WiFi network connection available. The radio can pick up several hundred distant streams of local, national or international stations. It picks up local signals via the internet instead of the traditional transmitter to antenna link, thus enabling the listener to use the radio in home basements or other areas where line-of-sight reception of traditional signal was difficult to obtain.
Call letters are no longer relevant. Instead, WiFi enabled radios allow the user to search for stations (channels) via location, format or music genre. More than 400 different models are available on the market from major manufacturers such as Sangean, Grace and Logitech. Kingston 12 Digital Radio is easily search via genre (reggae) or location (USA).
Partners
Kingston12 collaborates with technology companies in the US and in Great Britain that specialize in delivering streaming audio (Internet Radio) experience from more than 100 partners to over 200 products. Kingston12 Digital Radio is available on all or most of these products. Such products include Networked Audio, Smart TV, Mobile and Tablet, Automotive, PC and Cloud Music services and game Consoles. They also include many of the new, high end stereo systems such as Bose, Denon, Onkyo, Roberts (Smart Radio), Phillips and Harman.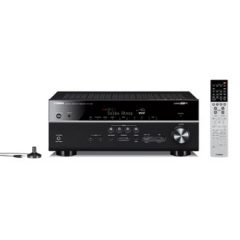 Smart Speakers
Kinggston12 Digital Radio is also available on Alexa enabled Smart Speakers – Amazon Echo, Google Home, etc.  As of December 2018, Smart speakers had 41% penetration among US household – up from 21.5% the same time in 2017. Amazon Echo continues to dominate the market with 31% penetration.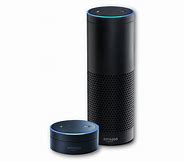 If you own an Amazon Echo, make sure that TuneIn Live is enabled in the App. If it is not enabled, just open the Alexa companion app on your device (IPhone, Android Phone or IPad); Go to the top-right (top left on 2 generation), select: Skills (Skills & Games) then search for TuneIn Live. Click to enable and ask Alexa to "open TuneIn Live". Ask Alexa to play Kingston12 Digital Radio on TuneIn