At the beginning of 2017, I joined a new fitness club. One of the things that made this particular fitness club so enticing was the large selection of group fitness classes that they offered (from TRX training, Cardio Interval training, Core Training and also host of Zumba classes).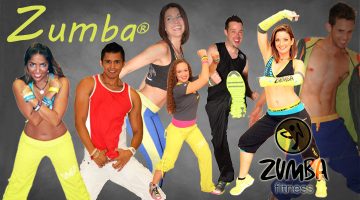 As a former personal trainer and group fitness instructor, I was simply amazed at the large selection of classes in comparison to the corporate gym I use to work for and wished more classes like these were available to augment the training program I designed for my former clients.
Prior to joining this new fitness club, I found myself struggling with my weight, which came as a huge disappointment to me and I am sure to those who once looked up to me to as a source of inspiration as they were striving to achieve and/or maintain their own fitness goals. Although I knew my weight gain stemmed from various stress factors in my life (i.e. working full time, going to graduate school, dealing with family matters, purchasing a home, etc.), I still needed to find a way to pull myself out of my slump. So, I began having these internal dialogues with myself in which I reflected on conversations I once had with former clients that helped to motivate them to stay on track. During one of these internal dialogue segments, I remembered how I would stress to my clients the importance of aerobic exercises, as it has consistently been proven to be the most effective way to lose weight. But, unfortunately, when most people hear the word "cardio" or "aerobic exercise", they cringe; largely because they find cardio to be mundane, boring, and simply not fun. These feelings are usually based on their experience with traditional methods of cardio exercises like, walking or running. Interestingly, I found myself expressing some of these same sentiments.
Although I would alternate my cardio between, biking, walking or running (on my cardio days), it still wasn't stimulating enough and was becoming more of a chore. As I continued to reflect on the conversations that I had with my former clients, another thing that kept resurfacing in my mind is how I would tell them to choose cardio activities they enjoyed and which doesn't make them feel as if they are doing work (like going on a natural trail walk, hiking, kayaking, doing yard work or perhaps dancing). Shortly after reflecting on these conversations, a light bulb went on in my head. Why not give Zumba a try? Being a former member of a local Mamba Dance Team and also a former avid Latin dancer, it seemed only natural that I would have considered Zumba classes sooner. However, I confess that I thought it was a fad and also could not comprehend how people could be in a room following the dance lead of one or two individual instead allowing their own creative dance move to flourish within their body in response to the beat of the music.
Apparently, I wasn't alone in my thinking that Zumba is perhaps a fad. In fact, despite its current popularity The American College of Sports Medicine still dropped Zumba from its 2014 list of Top 20 fitness trends. But does this mean that Zumba is completely fading? Absolutely not! Zumba is very much alive and has a life cycle just like other things. People will explore and embrace different fitness option based on their current lifestyle. Zumba wasn't for me 10 years ago, but today, it has been a wonderful complement to my fitness goals. And these days, instead of questioning the Zumba format, I now appreciate the fact that because I have so much on my plate, I can get a great workout and don't have to think about coming up with creative dance moves on my own. I invite you to also consider Zumba as a way to help you meet your personal fitness goals!
More information is available in two articles at:
http://www.health.com/weight-loss/best-exercise-to-lose-weight; and
http://jap.physiology.org/content/113/12/1831#T2
Contributor: Renna Reddick