Internet (WIFI) radio has actually been around since the mid-90s. The streams were usually available at the broadcaster's website (similar to kingston12.net). Theses audio streams were broadcast from all around the world, and all within easy reach via your desktop or laptop computer. Thus listeners who use to have a choice between in-market and a few out-of-market stations now had access to thousands of stations live from worldwide broadcasters. The challenge in the early years of internet technology was that in order to listen, one had to sit in front of a computer.
Portable internet radios have completely changed that. Advance internet technology enables internet radios to pick up a signal from wireless connection – broadcasting from a wireless router. The router in a sense replaces the AM/FM transmitter.  One needs to have a broadband connection to ensure constant, quality audio.  More than five hundred models of internet radios are now available – including several tabletop versions. These connect to the router via WIFI or Ethernet cable.
WIFI radios give consumers the ability and option to listen to thousands of different audio sources. Every imaginable radio format is available. In addition they offer superior audio quality (bit rate as high as 128 kbps – twice that of standard CD quality at 64 kbps). These devices are said to represent the jumping off point for true freedom for music lovers – making it really simple for people to customize their listening experience and enjoy all of the great online content without having to sit in front of a computer. In addition, they provide listeners a great mix of traditional terrestrial stations (most broadcasters also stream their signal simultaneously) and thousands of new internet-only audio services. 

WIFI radio combines mobility, communication, entertainment and ease of use to provide listeners with the very best experience – allowing listeners much broader choices. In addition to music, some believe WIFI radio offers a much wider variety of talk shows than what traditional radio, or even satellite radio offers. According to a recently released study by noted media researcher Paul Jacobs, WIFI radio plays a big part in the digital growth that is changing media habits all over the world.  Jacobs noted that core radio listeners are moving rapidly to digital media – either on gadgets such as WIFI enabled smartphones and tablets or other streaming devices. Traditional radio manufacturers have taken note of this and are now building radios that include FM tuner, WIFI connection and access point for MP3, AMA, WAV, plus multi programmable alarms and integrated amplifier. It appears AM radio is the big looser.
With close to five hundred different models of WIFI radio to choose from, today's consumer is caught between "entertainment heaven and information overload". Grace Digital and Sangean (formerly Great Britain's Roberts Radio) appear to be the leading manufacture/distributors at this time. The prices range from slightly under $100 to $200s at the lower end.  Both models have Kingston 12 reggae channel as part of their line-up of stations.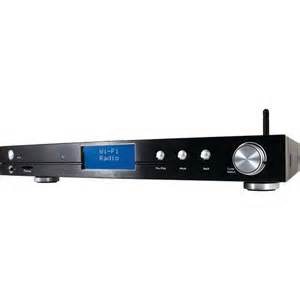 Other manufactures/distributors include Pico, Acoustic Energy, Boston-based C Crane, Inc and Armour – a British company which manufactures a unique model called the Q2 WIFI radio.
The manufacturers of the Q2 which sells for slightly more than $100 approach WIFI Internet Radio slightly differently. It replaces the "bells & whistles" with simplicity. It is based upon a theory (and research findings) that in spite of the fact that the average consumer have access to many thousands of radio stations and channels to choose from on a typical WIFI radio, he/she will gravitate towards just a handful of favorite stations.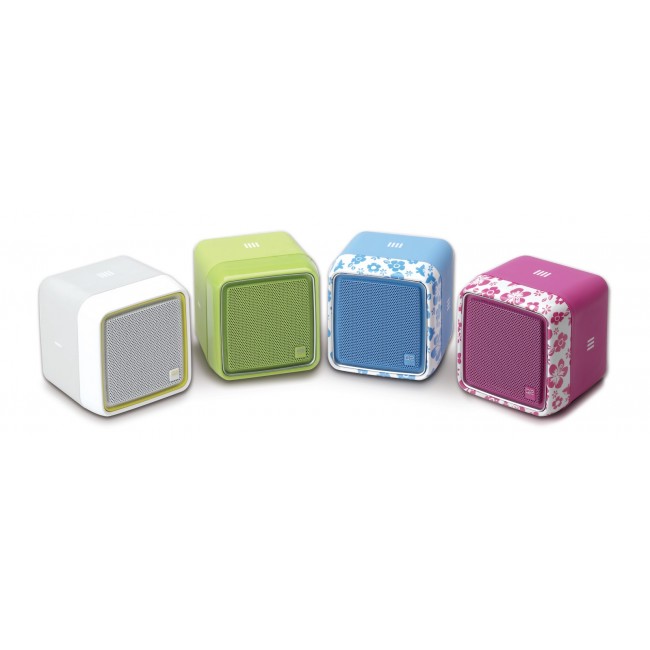 The Q2 WIFI Internet Radio is built with no buttons or controls and has just 4 options for preset stations. The radios are built in the shape of a cube and in order to change station, one simply has to turn the Q2 cube on to one of its sides – 4 sides 4 channels stored. To raise or lower the volume, just tip the Q2 Radio up or tilt it down. The four preset channels are loaded from a Q2 app that is down loaded from the manufacturer's web site to the user's computer. See www.q2radio.com for quick demonstration videos.
Home audio manufacturers continue to develop WIFI units with higher levels of technologies that meet the needs and demands of contemporary consumers. Among the latest is the Denon AVR-X 2100W and Onkyo's TX-NR 727. Each has a WIFI radio receiver that can access upwards of 20,000 digital and/or terrestrial audio channels from around the world. In addition, the units enable the streaming of content throughout the home and stream music from Pandora, Spotify or SirusXM. Each has built-in real-time dynamic EQ technology that provides cinematic experience and can easily stream content at 192 kbps. These units are being sold a much higher price point of close to $400.
WIFI radios are available at the following websites and at several big box electronic stores:
gracedigital.com
amazon.com
shop.npr.org
ccrane.com