Dub is often described as a genre of music which grew out of reggae music in the 1960s, and is commonly considered a sub-genre, though it has developed to extend beyond the scope of reggae with the recent work of producers such as Major Lazer.  The music in this genre consists predominantly of instrumental remixes of existing recordings and is achieved by significantly manipulating and reshaping the recordings, usually by removing the vocals from an existing music piece, and emphasizing the drum and bass parts (this stripped-down track is referred to in Jamaica as a 'riddim').  King Tubby's added the techniques of echo, reverb, panoramic delay, and occasional dubbing of vocal or instrumental snippets from the original version or other works.
In addition to Osbourne "King Tubby" Ruddock, three other names must be mentioned among the pioneers of this genre of reggae music. These are Lee "Scratch"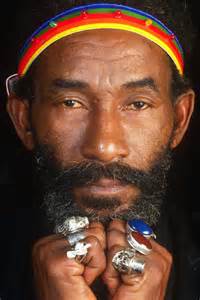 Perry, the late engineer Errol Thompson and Guyanese engineer/producer Neil Joseph "the Mad Professor" Fraser.  What's common among all four Dub Masters – they were not musicians, they were engineers.
Dub music has influenced many genres of music, including hard rock (most significantly the sub-genre of post-punk and other kinds of punk), pop, hip hop,disco, and later house and techno. Dub has become a basis for the genres of jungle/drum and bass and dub-step.
Traditional dub has survived over the years and two of the originators, Lee "Scratch" Perry and Mad Professor, continue to produce new material. In fact, Ariwa Records – established in the front room of Mad Professor's house in 1970 has become one the giant reggae music labels in the United Kingdom with artists such as Pato Banton, Sandra Cross, Johnny Clarke recording on the label.  Lee "Scratch" Perry lives in Switzerland these days, but his Black Ark label continue to release new material for several albums each year.