There is a Jamaican proverb that states – Learn to dance a yard (at home) before you dance abroad. Translated – this means make sure you know what you are doing locally (practice) before exposing it to others. For many years this was the way of the music industry in Jamaica. An artist or musician had to command respect and accolades on the local stage before taking his or her act to the international stage. The songs had to be "legitimized" by local radio and/or sound system as a local hit before it is marketed internationally.
That scenario began shifting for some artists like Jimmy Cliff, Bob Marley, Third World and Peter Tosh once they were signed to international labels with specific plans for marketing them to international audiences. However, the large majority of local reggae artists who were not yet international brands had to either make their way to the sound system microphone or ensure that their producers get their singles in the hands (sometimes via payola) of the local radio DJ.
In 2022 we are standing in the middle of the largest disruption in the history of the music industry and the reggae music industry has not escaped. That reggae music industry which was built on multi-level of gatekeepers, $15 – $18 CDs, producers & record labels owning all the rights, and where talented female artists were treated like second class citizens is basically dead. Today, technology has enabled millennial talent to replace musicians, producers and in many cases, record labels. Young talents are now taking responsibility for their own brands and in some instances, expand such brand into other areas of businesses (as in the case of Barbadian artist Rihanna, Fenty).
Today the average local artist who is savvy in use of the internet and social media tools such as Youtube and Vimeo can create the kind of presence that require an entire team under the old legacy label model. Local reggae artist no longer have to depend on the radio DJ or the sound system to "bust" them. Today a good song can rise to prominence as a result of its performance on digital streaming platforms, such as Spotify or social media such as TicTok. A most recent example, Jamaican artist Omi's recent mega hit – Cheerleader which received little or no airplay on Jamaican radio (until much later after it had claimed the top spot on the music chart in multiple countries), had over 900 million plays on Spotify by January 2019. It peaked at number one on the iTunes Store in 55 markets. In 2015, the song was the most streamed in the United Kingdom with 71.7 million.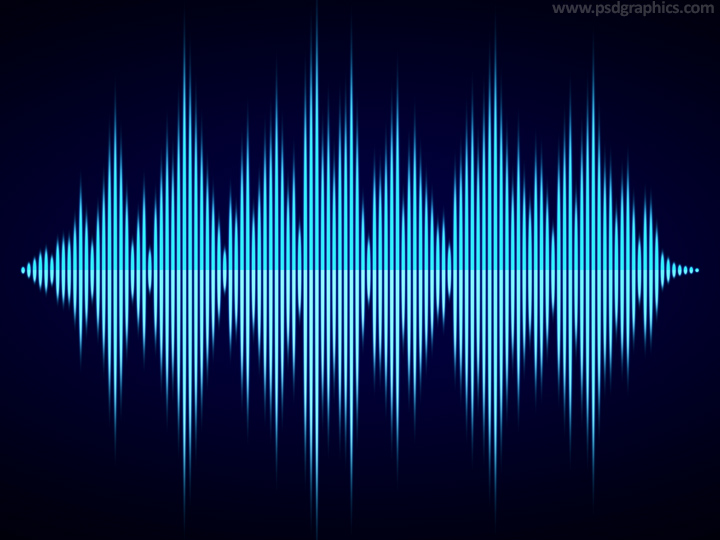 Most artists can work with an engineer to create their own recording studio in rather small space. The availability of plug-ins (free or for a small price) has empowered today's artists and producers to come up with all kinds of sophisticated sounds from moderately priced Digital Audio Workstations (DAW). Some of these DAW offers sound modules that are even beyond the capability of the best musicians. The artists who are able to take what this technology offers and combine it with real instrumentation of professional musician will certainly stand out at home or abroad.
Blogger Emma Bojukyan offers up a 15 point checklist for the young artist who desire to "dance abroad". These Include:
Create Your Own Website
Share Your Music on digital Platforms
Use Social Media for music promotion
Contact Social Media Influencers
Send an Email News letter to Your Contact List
Promote Your Music via Paid Advertising
Sign up to Live Streaming Platforms
Record Music Podcasts
Optimize Your Presence on YouTube
Create Your Merchandise
Reach out to Music Bloggers
Find Musicians to Collaborate with
Record Music Tutorials
List Your Shows and Tours on Different Platforms
Try Crowd-funding for Musicians
Let's examine Emma's list to see how each item might work for both new and veteran artists:
Create Your Own Website:
Create your own website where you can establish your own brand (independent of any label you may be signed to). This ensures that you are not treated like priority number 500 out of 501 artists signed to the label. Here you are able to establish your online portfolio, sell your albums or promotional items (caps, tee shirts, etc), do giveaways, list tour dates and most important, connect with your audience to share your journey. A recent Pew research study noted that 37% of music buyers said they learned about the song from the artist's website or social media.
Share Your Music on Digital Platforms:
The rise of digital technology has provided the tools to reach a target audience seamlessly. Sharing music on platforms such as Apple Music, Sound Cloud, Tidal, Spotify, Deezer, YouTube and the new Amazon Music Unlimited is a must for any artists. These platforms enable the artist to upload songs, EPs of full albums – songs that become the connection point with your listeners and fan-base. Remember to choose the platform in accordance with your target audience. For example, while Soundcloud might be great for the party mixes, it might not be appropriate for anything else. On the other hand, on Spotify, you can have a track featured on different playlists by finding independent or unofficial Spotify curators. Or, if you want to get on Apple Music, you need to find an aggregator or a music distributor. Be sure to research the capabilities and features of each platform, the difference between them prior to uploading your music.
Use Social Media for Music Promotion:
According to Pew Research Center, 63% of music purchasers still find out about music form hearing the song on radio (legacy and/or digital). Radio remains important because format structures allow for repeat of the song enough times which helps the potential buyer to make buying decisions. Social networks are great complements to radio as they are vital in introducing new music to listeners. Youtube and TikToc have become crucial for new releases. They help to promote the music to potential fans, while boosting current fan engagement – which can earn revenue for the artists on platforms such as Spotify. Social media channels can help to build a community of loyal fans, especially if the content is unique and allow for interaction with the new listeners and among fans. Note also that many radio station's playlists are heavily influenced by the songs that are popular on social media.
Use Social Media Influencers:
Establishing a relationship with Social Media Influencers is important these days because the concept of "influencer marketing" has become a rapidly expanding sector of the whole marketing phenomena. These influencers usually have huge numbers of followers on multiple social media platforms. They may either be vloggers, YouTubers, celebrities or any other forms of public figures. Influencers who are relevant to your genre of music, but those who can introduce your music to new audiences are crucial. They can introduce your music to their "followers" and viewers in multiple ways – including as background music on social media projects.
Sending Email News Releases to Your Contact List:
First, it is important that you assign a member of your team (or do it yourself) to develop a detailed, active contact list with as much information about you followers and social media channel subscribers as is allowable under law. Having a robust list of your fans, subscribers and followers is almost as essential as ownership of your songs, brand and image. Having a personal music website provides an easy way to start collecting contact and audience information. The site enables you to develop an email list and from time to time, conduct surveys which provide a treasure chest of information. Having this information enables the artist to develop the kind of newsletter that can connect with fans to keep them in the loop on songs or albums release, tour dates and cities and to share news about projects and collaborations.
Promote Your Music via Paid Advertising:
Most artists believe this is strictly the role of the record label. To a large extent, the label is responsible for marketing and promotion. However, I truly believe that every artist should act like he/she is number 500 on a list of 501 artists for whom the label is responsible. In other words, take full responsibility for his/her career. This means let the label do what they do, but do not rely entirely on it. The label plus organic traffic can provide a good start, but paying for your own advertising on platforms such as Facebook, Google Ads and YouTube Ads can return huge dividends.
Sign up to Live Streaming Platform:
The pandemic provided great opportunities for artists to use technologies some of which have been around for years and virtually ignored, to share live performances and videos from small space in their homes or home studio. This allowed them to build new fan base and interact with existing fans in real time. Artists were able to communicate with their audience, answer questions and perform intimate, full-length free concerts in ways they never had the opportunity to do on tour. Today, the social media platforms like Facebook, Instagram and Youtube have become invaluable channels for live streaming. In addition, paid streaming platforms like Concert Window, Twitch, YouNow and SageIt are also available for a fee. Live streaming has become a powerful marketing tool and can boost positioning with the audience like nothing we have seen in recent years.
Record a Music Podcast:
This heading is slightly misleading and should probably be titled "Record a Music-related Podcast". British reggae artist Lloyd Brown's "Weekend Producer" podcast is a great example of how this can be done successful. Lloyd uses the format of a podcast to promote himself, his music and some of the technologies used in music today. In addition, he demonstrates for the music fraternity and anyone who wishes to learn, how to best apply the technology as a companion and not a replacement for instruments. An artist with his/her own website can embed such podcast in the website or choose one of the numerous host companies that are available. If a podcast becomes part of your overall marketing plan, make sure your topics are interesting for your fans and audiences. Good examples might be – the behind the scene footage from your tour or the collaborative process of song writing.
Optimize Your Presence on YouTube:
Artists like to use multiple platforms to promote their new releases. Platforms like Vimeo does a fantastic job in exposing artists, but the reality is this – YouTube has become the second largest search engine – next only to Google. Therefore, having your own YouTube channel is imperative. Having your own channel provide opportunities not just to promote new songs, but also for experimentation such as remixes, multi versions of songs, post lyrics and to post other types of engaging visuals. Here the artist can have DJs create playlist of his/her songs that can further serve to increase engagement with the audience. The channel can also be used to have fans follow work in progress on EPs, Albums, special productions, or on any community projects that the artist is involve in.
Create Your Merchandise:
Here again, this is normally part of the label's marketing and promotion plan. However, if an artist fails to create and market his/her own merchandise, that artist is simply "leaving money on the table". Try to create items that truly reflect your own authentic brand. The usual merchandise items such as CDs, vinyl, T-Shirts, bumper stickers are still good. Some artists have added items such as branded phone cases, key rings, beach towels, plus digital items such as a book of song lyrics. In addition, several artists such as the Rolling Stones, Chief Keef, and Kings of Leon have all ventured into the NFT (non-fungible token) business and are beginning to offer such special items. This unique digital asset that cannot be replicated may include special albums or special exclusive remix of existing albums. Such NFT version may include extra perks such as back-stage passes and tickets for front row seats. An NFT can provide the kind of intimate connection with fans for which they may be willing to pay a premium price.
Reach out to Music Bloggers:
Even if an artist is signed to a major label, that artist should not rely solely on the label for promotion. An artist can certainly create a buzz around new releases by reaching out to bloggers or even music columnists for positive reviews – especially those with extensive following. Getting access to that audience is vital. An artist and his/her team need to develop or adopt a strategy for such outreach. This might include showing up where Bloggers are known to be present – like a bloggers or association of journalist convention. Here the artist has the opportunity to both introduce him/her self and to meet and establish relationships with the people who can have tremendous impact on his/her career.
Find Collaborative Partners:
This is a no-brainer for any artist who is serious about his/her craft. Some of biggest chart stoppers throughout the history of music have been collaborations. Shaggy and RikRok "It Wasn't Me" is legendary. The single sold millions. Others like Rihanna and Calvin Harris on "We found Love" and Pitbull, Ne-Yo, Afrojack and Nayer "Party Rock Anthem" were huge chart toppers. Today, the fluidity in music genre is allowing for a lot more cross-genre collaboration. This is going to be most important in the second half of this 21st century as music listeners demand more genre-neutral formats from their radio stations. Collaborating with artists who are well established (particularly one that is well renown in an alternative genre) can be a major career booster for young artists. Another option can be popular DJs. The "killer" remixes that DJs sometimes share with their followers can certainly help and artist to stand out and sometimes give the songs new audiences.
Record Music Tutorials:
YouTube, iTunesU, Google and Facebook have truly changed how we learn in almost all areas of our lives. These platforms have really given true meaning to the concept of "life-long learning". Almost any topic that one wishes to learn something about is covered on at least one of these platforms. Today theses platforms allow sharing of knowledge in ways we couldn't imagine ten years ago. The platforms reference here combined with the artists own website provide the opportunity to share knowledge and "tad bits" with young artists, fans and followers. This can significantly enhance an artist's standing among his/her fans and peers.
List Individual Shows and Tours on Multiple Platforms:
Listing shows and tours dates on multiple platforms is critical in letting fans and music lovers discover live performances. In addition to the regular social media platforms, others like AllEvents.in, Eventbrite.com, EventsNearHere.com, Evvnt.com and Nextdoor.com can be quite valuable for show promotion. Also, partnering with the venue to promote a show can help to maximize your effort.
Crowd Funding:
This new concept that has become really popular for individual artistic projects and start-up businesses certainly can be applied in the music industry. The concept can enable musicians/artists to quickly raise funds to cover production cost of a CD, music videos or to partially fund promotional tours. The primary targets for such campaigns are usually loyal fans. Crowd funding platforms like Kickstarter and Indiegogo can assist with planning and execution of such projects.
In addition to the extensive list covered above, there are a few other areas that I believe are really crucial to succeeding in the music business. First, music is art, music is culture, music is life and as the late Bob Marley gracefully put it – when it hits you, you feel no pain. However, what has been described in the pages above is the fact that music is a business and we must not forget that. With that in mind, here are a few additions to Emma's list:
Respect the Instruments:
Technology has completely revolutionized the creation of music in the 21st century. Gone are the 50 to 100 channels analog mixing board – replaced by smaller digital mixers that are capable of doing twice as much as was previously possible. This has resulted in the mushrooming of small home studios and has significantly increased the number of independent producers. Add to this the availability of beats that can be commissioned or bought from on-line sellers, and we are looking at an industry that was unimaginable twenty years ago. This has resulted in an industry wherein real musical instruments and the highly trained players of such instruments have become secondary to many production efforts. Unfortunately, the music or "art" that results quite often lack the emotional and/or intellectual energy and intensity that real instrument played by trained musicians bring to such projects. In essence, the resulting interpretation that is made from pure technology – including acquired beats, lacks the soul, inspiration and emotional passion that have traditionally cemented our culture into our music. This is the tragedy of most of what is produced today in Hip Hop and modern Dancehall.
Unlike several industries where we have seen technology replace traditional human skills, the music is industry is a bit different because good music is not simply chords working together in harmony. There is a level of emotional or intellectual energy that help to make a good song – the kind of song that connects instantly when you hear it the first time. Therefore, artists must search for ways in which technology and legacy instruments can complement each other.
The legendary hip hop artist and producer J Dilla (James Yancey) who emerged out of Detroit, Michigan in the mid-1990s introduced us to Akai's MPC 3000 series – the "godfather of beat making". He set the bar for the integration of beats with legacy instruments. Dilla was able to achieve sounds out of the instrument that no one thought was possible at the time. He excelled because he knew how to use the MPC 3000 to extend the limits of real instruments. In addition to coming from a musical family (mother – opera singer and father Jazz bassist), Dilla was versed in multiple instruments. He played the drums, cello, keyboards, trumpet and violin. He understood the relationship that must exist between technology driven beats and legacy instruments.
The bottom line is this – technology in the music industry should be encouraged. However, this should be promoted as a complement, and not as a replacement for legacy instruments and the players of such instruments. No beats will ever be able to touch the spiritual or immaterial part of a human being the way a guitar riff or saxophone solo can.
Write Good Songs:
On the surface this seems like a no-brainer. However, in sub-genres such as Hip Hop and modern Dancehall, artists/song writers seem to reflect a lack of understanding of their target audience. What is most puzzling is the fact that the producers and labels tend to encourage this. Even with the abundance and availability of technology, it is still costly to produce music. Thus the objective of any artist/producer must be to maximize the distribution of such production. Therefore, writers must always remember that the audience for each song extends beyond friends in the neighborhood. Good songs are relatable irrespective of background, culture, borders or gender. The objective should be relatively simple – your neighbor and the listener 10,000 miles across the globe should have the same interpretation and emotional attachment without explanation.
Play Cross-Genre Music Festivals:
Artists are usually most comfortable playing the festivals of their own music genre. That is quite understandable, however, the opportunity to perform on festivals of a different genre can provide invaluable exposition to a new audience – most of who might never had the opportunity to hear that artist's music. The value of such presence is highly increased if such artist is able to get headline promotion such as billboards, festival brochure and digital marketing for the festival.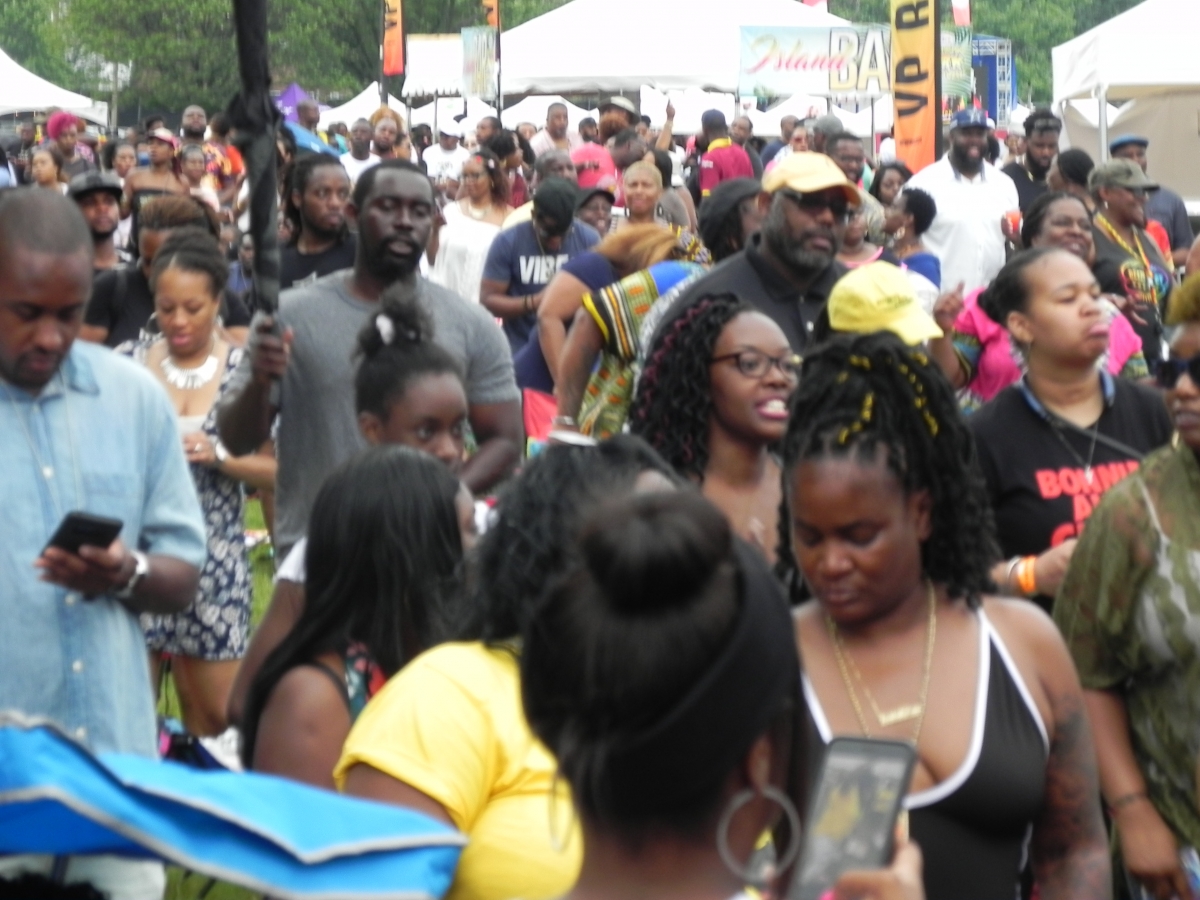 Register Your Music:
There are several important reasons why one should register his/her works with a Copyright office. Here are a few most compelling:
Copyright registration is the very best evidence that you wrote the song and states when it was written.
A copyright registration is the prerequisite to filing any lawsuit for infringement upon your work.
Copyright Acts in most countries provide certain remedies that are not available to non-registered works.
Registration of unpublished works is fairly easy and can now be done via digital upload.
Formal copyright registration is not mandatory and is not necessary for registration with the Performance Rights Organizations (PRO). In fact some artists still prefer to do it the old fashion way by – commonly called the "poor man copyright registration". This is done by mailing a copy (via registered mail) of the finished works to him/her self so that the postmark is used to demonstrate the date the works was created.
In most countries, copyright registration is fairly inexpensive – costing less than $100 per application and if the artist is working on an album or EP, in most jurisdictions all the songs may be covered under a single application. They might even allow for the registration of both the musical works and master recording on the same application.
The second part of music registration is what is referenced above as Performance Rights Registration (PRO). In order to receive performance rights revenue when the music is played in public spaces – television, radio, shopping malls, bars, etc., a writer or publisher must be registered with a PRO. Currently four PROs handle most public performance royalties. These are – BMI, SESAC, ASCAP and Global Music Rights (GMR). Note that a writer can only register with one of these agencies. That Agency will keep a database of the reported performance of each song. Also, SESAC and GMR are operated as invitation only organizations. Therefore an artist must have an invitation to join. In Europe there are 25 different collecting agencies representing 27 countries. Therefore, if Europe is the primary market for an artist, it makes sense to have an attorney who understands the copyright laws in the European Union member countries.
Another organization – Sound Exchange pays royalties to the owners of the master of the sound recording and also to the featured artists on the sound recording. The agency represents the digital music industry and collects and distributes such royalties for music played on non-interactive digital sources such as internet radio, satellite radio services and satellite or digitally delivered television services. Thus it comes down to this – if you are a song writer only – join ASCAP or BMI. If you are the song writer and featured artist on the song – join ASCAP or BMI, plus Sound Exchange. If you are the producer/writer of your own works and own the master recording – join either of the above, plus Sound Exchange.
In closing, it is important to re-emphasize that this competitive music industry is serious business. Some artists might get lucky, but for the majority of artists – what they get out of the industry is usually a result of what they put in. In the past when big labels dominated the industry, unfortunately, sometimes talent alone was not enough. Today, technology has leveled the "playing field" in such a way that now the music lovers and the fans are in charge. Therefore, if an artist is talented and is willing to put in the work, he/she has good chance of making it.
– The great basketball player Kevin Durant put it this way "hard work beats talent whenever talent fails to work hard".
-Reggae artist and producer Randy Valentine advises "Don't rush the thing. Respect the process because everything takes time".
sydney@kingston12.net